Père Ubu, one of the most memorable characters of the French theatre of the absurd, moved to America in the 70′s to spend a semester as artist in residence at Assabet Valley Community College in Maynard, Mass.  He liked it so much he never left.  Community Theatre Monthly caught up with him recently at a Lowell Spinners minor league baseball game.

Star Wars Night at the Lowell Spinners!
CTM:   Alfred Jarry, the playwright who created you, caused an uproar when he opened Ubu Roi with the word "Merdre!"  Have we in community theatre grown too fearful of offending our audiences with profanity?
PU:      I don't think so.  I read a lot of scripts and it's like, merdre, merdre, merdre–excuse my French.  You've got to put fannies in the seats, but no one wants to listen to that kind of mindless crap.
CTM:   Are there particular types of plays you see too much of?
PU:      Yeah-smoldering eroticism in a mundane setting.
CTM:   Explain, please.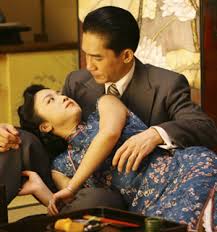 PU:      Girl walks into a donut shop, guy asks her what she wants.  "Something sweet-perhaps even decadent," she says with a sultry tone.  He says "Try the chocolate frosted-with sprinkles."  You know they're going to end up on the counter.
CTM:   So plot's important to you?
PU:      Absolutely-something's got to happen in a play.  Give me a beginning, a middle and an end.
CTM:   You sound almost Aristotelian.  Anything else?
PU:      I don't like plays that trade on big-name celebrities for a laugh.
CTM:   Give me an example.
PU:      Well, like, Matt & Ben–tres lame. Or a woman is sitting downstage reading and a man enters from stage right and says he's leaving her.  "Why?" she asks.  "To follow the Britney Spears Onyx Hotel Tour."
CTM:   What's wrong with that?
PU:      You ought to earn your laughs, not borrow them.  Besides, Britney's named after the part of France where I come from.
CTM:   What do you think of Sarkozy?
PU:  That shortstop for the Colorado Rockies?
CTM:  No, that's Troy Tulowitzki.  I'm referring to the current President of the French Republic, and the ex officio co-Prince of Andorra.
PU:  Oh, that guy.  His wife is hot, but I stopped paying attention to French politics with Chirac.
CTM:  Did the strain in Franco-American relations over the war in Iraq make life in the U.S. uncomfortable for you?
PU:      No.  Chirac was an idiot.  I'm a registered Republican now.  God bless America.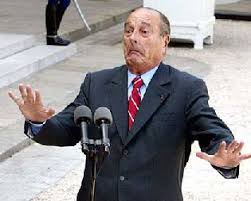 CTM:   Antonin Artaud said that theatre should induce delirium, like a plague.  Do you agree?
PU:      I get a head cold every spring.  That's enough for me.
CTM:   Any tips for playwrights trying to break into community theatre?
PU:      You've got to learn to write for female voices.
CTM:   Why is that important?
PU:      Because women outnumber men at the casting calls.  If American Buffalo was ten minutes long Mamet would have nothing but rejection letters to show for it.
CTM:   How do you handle rejections?
PU:      Rejection I don't mind.  It's criticism I can't stand.
CTM:   Like . . .
PU:      You know, after readings.  I did one at a pizza shop in Salem . . .
CTM:  A pizza shop?
PU:   All the little theatre groups are sucking wind, I'll take what I can get.  Anyway, afterwards a woman comes up to me and says "I think you need to explain why the father was so caught up in his son's hockey career."  Sheesh-it was plain as a pig on a sofa.  I wanted to shake her 'til her big loopy earrings flew off.  Theatre isn't for explaining, it's for showing.
CTM:   Are you in touch with any other characters from French drama?
PU:      Clov and Hamm from Beckett's Endgame. I play chess with them every now and then.  Godot we don't see too much of.
CTM:   Speaking of old friends, how's Mère Ubu doing?
PU:      We're both getting on.  She's going deaf and is too damn vain to wear a hearing aid.  I keep telling her–"For Christ sake, you're a character in a 100-year old absurdist play.  Nobody gives a merdre what you look like."
CTM:   Anything you'd like to say to your many fans among our readers?
PU:      Stop sending me t-shirts from your damn drama festivals.  I don't need them.  I could use some socks, though.
CTM:   Thanks for your time.
PU:      Mon plaisir.
An adaptation of this post was performed at the Cruel and Unusual Festival of the Brooklyn Playwrights Collective.  Available in Kindle format on amazon.com as part of the collection "Those Crazee French."