BOSTON.  Federal regulators descended on the Boston Celtics' practice facility in suburban Waltham yesterday amid concerns that the suspension of forward Glen "Big Baby" Davis could trigger the final shockwave in the financial crisis that his gripped the nation since last September.
In a playful mood
"At 289 pounds, Big Baby has simply become too big to fail," said Edward Salloway of the Florida regional office of the Comptroller of the Currency.  "He's one of those institutions like Bank of America or Citicorp that could bring down the nation's financial system, or a shooting guard who tried to take a charge from him."
Most Largest Player . . .
Davis was involved in an early-morning fracas in which he broke his thumb, and is expected to be out for at least two months.  As a rookie he was voted Most Largest Player in the 2008 championship series against the Lakers, and is already drawing comparisons to former NBA great Charles Barkley in terms of rebounding, post-up skills and gross food imports.  "Glen is still getting acclimated to big-league eating," said Sean Clifford, a waiter at Charley's on Boyston Street in Boston.  "He paces himself, eating the left side of the menu for dinner, then ordering the right side to take home for a snack."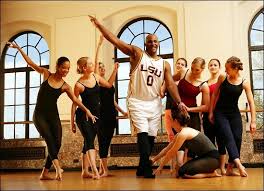 . . . and yet so delicate.
Davis is a fan favorite, and is considered a leader among the league's younger players in community service.  "I've been fortunate, and I want to give back to the community," Davis said as he handed out Halloween candy.  "I especially want to give back to the kids at the Pumpsie Green Middle School in Mattapan after I cleaned out their cafeteria for lunchtime."
Durgin Park waitress:  "You don't have to be rude to work here, but it helps."
In the event of a federal takeover, deposits in Davis would be insured by the FDIC and he would in effect become property of all U.S.  taxpayers, regardless of their interest in basketball.  "It's a waste of taxpayer's money," said Marjory Merget, a waitress at Boston's Durgin Park restaurant, which is known for its rude help.  "Why can't they take over somebody my size, like Justin Timberlake."